Home Invasion
Home Invasion - Devlog 1 Pause Menu
---
For the next release a Pause Menu was implemented.
From this menu the user will be able to see the controls, to change the audio settings and also the quality settings.
The following is a representation of the Pause Menu prototype. Standard UI elements will be replaced.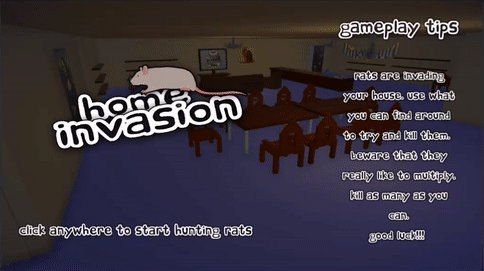 Pause Menu
Leave your feedback in the comments down below.

Cheers,
TripleR Games